The Casual-Dining Crunch!
2018. The Year of the Dog. Reportedly, the year
of luck, love, fortune and personality.
For many, 2018 has so far been a good year: The 2018
Winter Olympics in Pyeongchang, South Korea, has been
widely praised as one of the greatest Winter Olympics of our
generation. A little closer to home, The Duke and Duchess of
Cambridge have welcomed their third child, and we as a nation
have just witnessed the holy matrimony of Prince Harry and
Meghan Markle. Yes, the optimist in me is feeling really rather
positive about the Year of The Dog – luck, love, fortune and
personality truly is wherever we look.
Or is it?
2018 certainly has not been The Year of the Restaurant.
A mystery gastritis is plaguing the nation's much loved
casual-dining chains; in recent months, causalities have
included Byron, Jamie's Italian, Prezzo and Strada. CVA's
have been sought, restructuring common, and closures rife.
Yet what are the factors responsible for the spectacular burst
of the casual-dining bubble? A perfect-storm of increasing
staff, food, rents and rates costs combined with a decrease
in disposable income and consumer confidence, arguably
due to Brexit, are in truth just the tip of the iceberg in this
titanic-sized-catastrophe in casual-dining.
The perfect storm has been brewing for years: The casual
dining industry boomed throughout the Noughties, and
growth intensified between 2010-2016. Restaurant chains
gorged themselves on cheap debt; chains such as Pizza
Express, Nando's and Zizzi opening and operating 100's of sites
undoubtedly stretched the waistline of the casual dining market.
And for a time, this was sustainable. However, the relatively
recent explosion of private equity within the restaurant sector,
responsible for the rapid growth of numerous chains including
Byron, Franco Manca, and Honest Burger has blown the
waistline off the market entirely. Consumers of today are faced
with more choice than ever before, yet are reportedly eating out
less. In summary: Greater Costs + More Competition + Fewer
Customers = a rotten recipe for the restaurant sector.
There is however a further, less spoken factor responsible for
the depletion of casual dining outlets on our high streets.
Darwin's theory of natural selection. As consumers are faced with
a greater choice and less disposable income, restaurant chains
have to innovate, and provide offerings which competitors can't.
Rotten, out of date concepts – much like their fresh fish produce
counterparts – will be thrown in the bin, and disappear from our
high streets for good.
Thankfully, for every stale concept, there is a fresh one – and this
has never been more apparent than in the London restaurant
market today. The Restaurant team at Kinney Green are retained
by swathes of A3, A4 and A5 occupiers, actively looking to
acquire further space in the coming months.
Kinney Green are also looking for and marketing multiple A1, A3
and A5 units but the crown jewel in our disposal list is perhaps
a stunning former banking hall located just three minutes away
from Bank, in the heart of the City of London, totaling c.8,600
sq ft of prime restaurant space.
Kinney Green advise on all aspects of retail and leisure property,
from rent reviews to lease renewals, acquisitions and disposals.
For further information please contact:
Neil Warwick DDI 020 7643 1531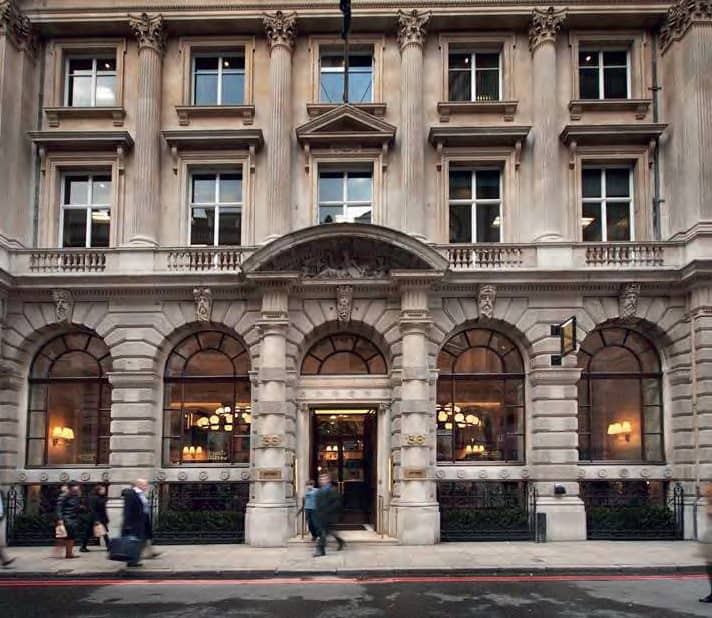 News Archive