Rating Revaluation 2017 – Be prepared!
In October 2012, the Government postponed the next business rates revaluation from 2015 to 2017. This decision was based on the desire to keep rates bills increasing by the rate of inflation year on year and to avoid unexpected hikes in rate liability.
However, in reality this will delay the much needed rebasing of rateable values which are currently fixed to 'pre-recession' rental levels in April 2008. In the vast majority of cases ratepayers would have paid significantly less in the 'delayed' 2015 revaluation as based on rental levels in April 2013 which in most cases will be lower than rental levels in April 2008 when the market was at its peak.
The 2017 Revaluation will be based on rental values at the Antecedent Valuation Date (AVD) which the government has set at 1st April 2015. The implication of this is that as rents have started to recover following the recession, rental value at the April 2015 AVD will be much higher than what would have been the April 2013 AVD, thereby significantly increasing the 2017 rateable values of most properties.
This delay in Revaluation heightens the importance for businesses to make sure their current rateable values are correct as with the likely reintroduction of transitional relief this could have a longer effect on your liability where calculated with reference to the rates paid in the previous year and subject to annual inflationary increases.
New values are likely to be published this time next year but we would welcome providing an appraisal now if you have not yet considered this potentially growing liability. With the valuation date being so recent, if you are in discussion on a rent review or lease renewal or have received a form of return we would advise taking advice as the implications could be significant for the next seven years!
---
Elsie Osunbor LLB
Business Rates Consultant & Research Analyst
Tel: 020 7643 1525
Email: e.osunbor@kinneygreen.com
---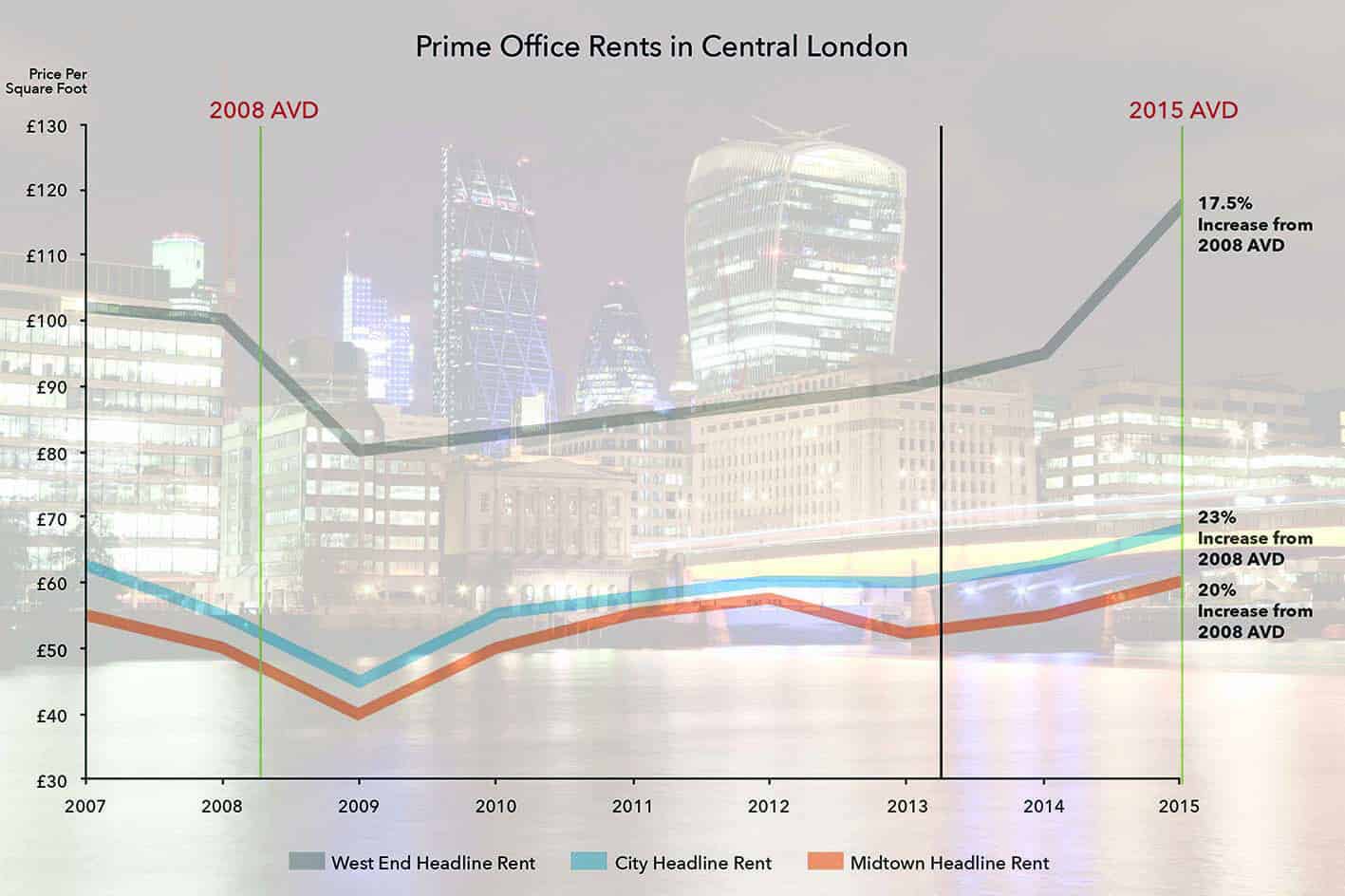 News Archive