New recruit for Professional work.
We are pleased to announce that Stephen Lines has joined Kinney Green as a Consultant in our West End Office.
Stephen is formerly from King Sturge where he was Head of their City and more recently Central London Consultancy Department following their acquisition of Bates Richards in 1996, where he was an Equity Partner.
Stephen has a wealth of experience in providing professional advice to a wide range of clients and we look forward to establishing a new team in our West End office.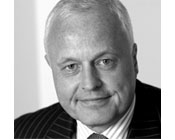 News Archive