Knights March on Mews
Kinney Green's Midtown office are delighted to have been involved in the acquisition of the freehold interest of 4 self contained office buildings in the beautiful Charterhouse Mews off Charterhouse Square on behalf of the Order of St John. The buildings total approximately 5,670 sq ft and were purchased for a little under £3 million.
The charity, dating back over 900 years, will occupy two intercommunicating buildings, numbers 3 and 4, at the back of the mews and is using Kinney Green to let buildings 1 and 2 which have now been refurbished. The quoting rent for buildings 1 and 2 is £25 per sq ft, and we are just about to put them under offer.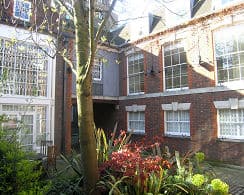 News Archive