Kinney Green wins Platinum
On their first attempt, Kinney Green's Property Management team have won a Platinum Award in the prestigious City of London Clean City Awards. The award was made for the team's innovative work on sustainability projects at the prime City office building 5 Fleet Place.
The award was presented to building manager Jerry Paddon and Head of Property Management, Stephen Griffiths during an awards ceremony at Mansion House in January.
The property management team are proud to receive this recognition of their specialist expertise in this area and would welcome the chance to discuss with existing and potential clients opportunities to reduce environmental impact, save money, increase tenant satisfaction and raise their own building's profile in the market.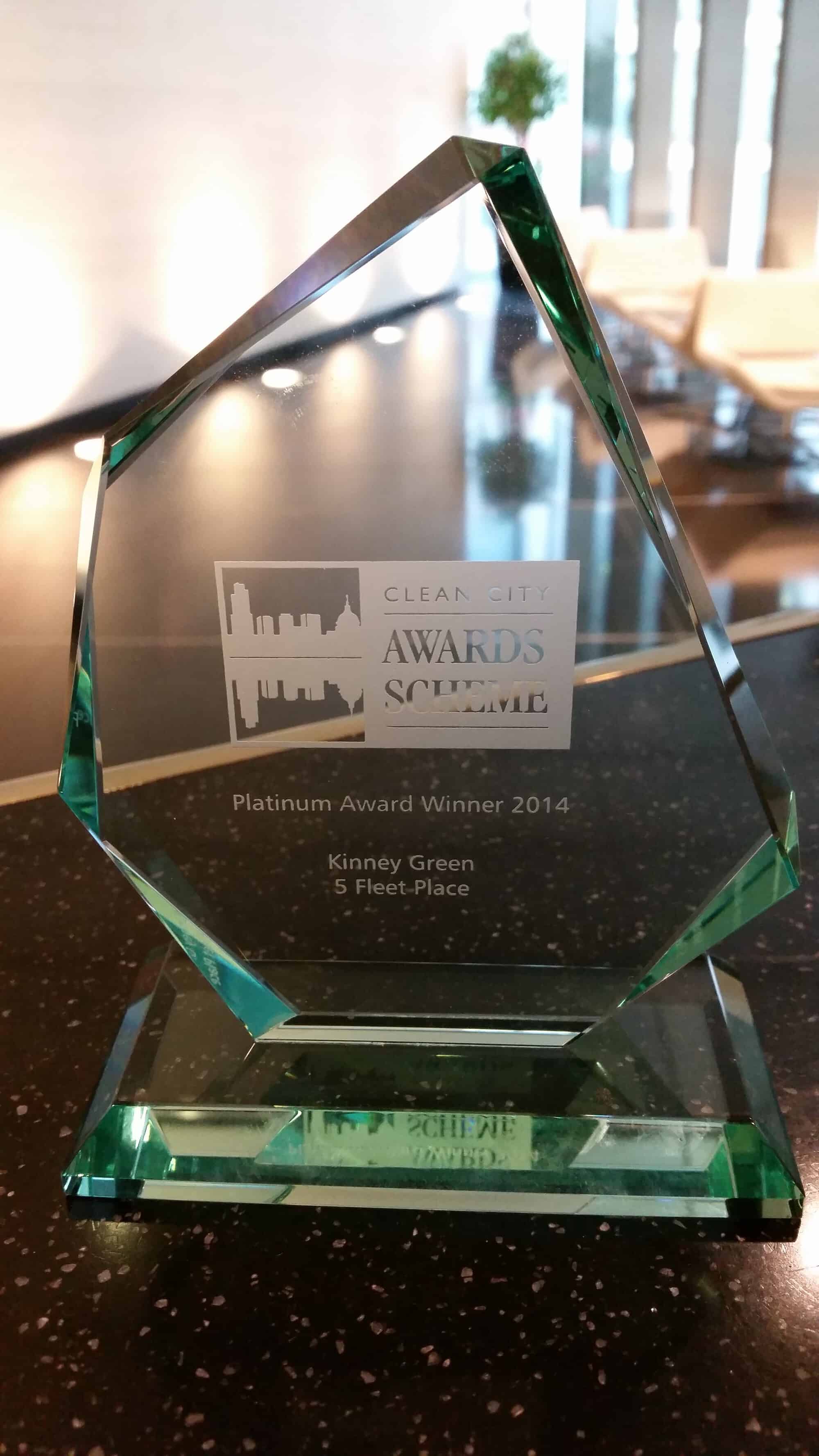 News Archive