Christmas, internet shopping and the demand for industrial property….
Christmas is my favourite time of the year; a time for indulgence – mulled wine, pigs in blankets, cosy pubs with open fires and most importantly time spent with both friends and family. Christmas does however bring with it an annual chore; amongst all the hangover inducing joy and festive cheer, an unavoidable task awaits us all: the toxic scrooge that is Christmas shopping.
I am terrible at Christmas shopping – cataclysmically awful in fact. Prior to moving to London, my go to cheat was popping to the local Tesco on Christmas Eve and buying everyone in my close family a litre of gin. If my parents were extra lucky that year, they may even have got a bottle of wine plucked from their own wine rack, gift wrapped and handed to them lovingly by yours truly.
Times have changed. No longer do I have the vail of youth and poverty on my side to use as an excuse, for I am now an employed adult living in the big city.  Recycled bottles of wine and 40% spirits no longer cut the mustard – expectations are simply higher.  Steadfast in my refusal to even entertain the idea of a visit to Oxford or Regent St. at any point during December – and with Westfield an absolute no go – it was time to get creative.
And then, a Christmas miracle – my learned colleague, a loyal comrade in the fight against Christmas Shopping turned to me whilst I was in the pits of my utter despair with two, magical words – "Amazon Prime." Silence. Two further, even more magical words came out of his mouth – "Free trial." I was sold.
In the following weeks since the Amazon revelation, gifts of Gold (Pandora bracelet), Frankincense (J'Adore Dior perfume) and Myrrh (slippers for Nan…) were hand delivered to my desk just 24 hours after ordering – the game has changed! The annual Christmas shop is no longer a chore, but a breeze! Rejoice!
Attitudes to retail are undoubtedly changing; recent figures show that retailers with good online shopping operations are performing admirably. High street stalwart, NEXT, saw a 13.6% rise in online sales in the 8 weeks leading up to 24th December 2017. Better still, online fashion retailer BooHoo doubled its revenues to £228m in the four months to the end of December 2018.
So, what does this mean for property? The rise in online retail undoubtedly puts pressure on the high street. Many retailers are closing shops in an effort to centralise their respective portfolios – the most obvious being M&S which recently announced the closure of several stores. Times are arguably harder in the A3 restaurant sector – the level of choice on offer to consumers is bringing further causalities to the high street – Byron Burger the latest to fall with the imminent closure of c.20 sites and the suggestion of a CVA agreement on those which remain in order to stay afloat.
However, whilst the retail sector may appear to be suffering, the industrial sector is positively booming with prime rents soaring, yields sharpening and capital values reaching new heights. Well located, good spec warehouse space is the lifeblood of online retail, so much so that in 2016, Amazon was responsible for 25% of all industrial lettings within the UK. 'Super-Sheds' of up to 1m sq.ft are in high demand throughout the country, to the extent that pre-lets on prime industrial space is now more common than not.
Kinney Green are chartered surveyors and property consultants specialising within the central London office and retail sectors, as well as Industrial within the South East. Should you require any commercial property advice please do contact one of our professionals – contact details for our surveyors can be found in the 'About Us' tab above.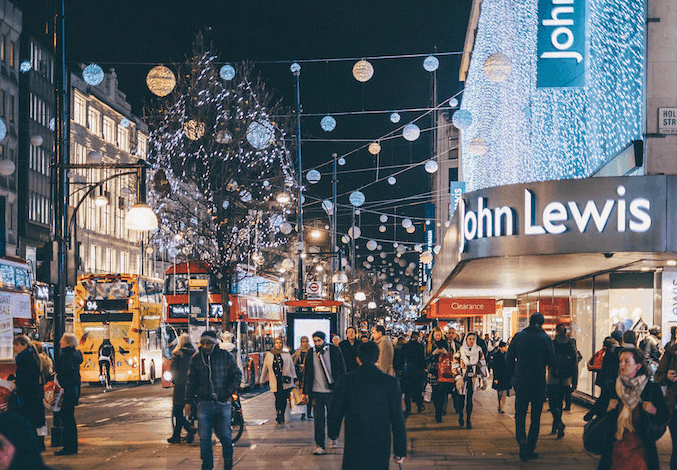 News Archive